skip navigation
Daily Schedule
Tue, Aug 22, 2017
DAILY SCHEDULE
WEEKLY SCHEDULE
Tuesday, August 22, 2017
10:45 AM
B/W - 72 m

TV-PG
A man leaps from a moving freight train carrying military explosives and hugs the ground as the rest of the train rolls past. His terrorist mission is almost complete, awaiting only... more
12:15 PM
B/W - 89 m

TV-PG
Widescreen
Closed
Captions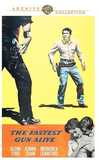 Gunman George and his wife Dora are trying to live a peaceful life. But George's gunslinging ways are legendary - and attract the attention of other gunmen who feel up for a... more
2:00 PM
B/W - 114 m

TV-PG
Like a sailor with a girl in every port, Harry Mork has his own list of people, pulchritude and places. But that's changing for this roving salesman with a roving eye. He's found his... more
4:00 PM
B/W - 101 m

TV-14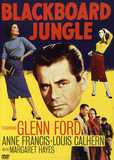 Glen Ford is riveting as a dedicated teacher whose idealism fades under the tensions that rip his classroom apart. Anne Francis and Sidney Poitier co-star. Direction: Richard Brooks... more
6:00 PM
B/W - 102 m

TV-PG
TCM PRIMETIME - WHAT'S ON TONIGHT:
SUMMER UNDER THE STARS: SUMMER UNDER THE STARS: GLENN FORD
8:00 PM
B/W - 123 m

TV-PG
From acclaimed director Blake Edwards (The Pink Panther Breakfast at Tiffany's) comes this shocking tale of suspense. Kelly Sherwood (Academy Award-« nominee Lee Remick 1962 Best... more
Barbara Stanwyck, Glenn Ford, Edward G. Robinson. The law holds no meaning in this tale of two-barrelled justice in the Old West. Feuding ranchers become violent in a corrupt Western... more
12:00 AM
B/W - 110 m

TV-PG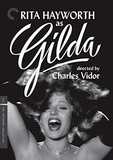 At loose ends in Buenos Aires, vagabond gambler Johnny Farrell (Glenn Ford) thought his luck was finally on the uptick when he made an unlikely friend of--and got a job offer... more
2:00 AM
C - 137 m

TV-G
Widescreen
Closed
Captions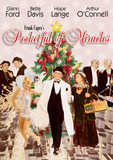 Capricious, winsome, whimsical, and all together delightful! Superbly directed by the peerless Frank Capra (IT'S A WONDERFUL LIFE), this remake of LADY FOR A DAY is pure Hollywood... more
4:30 AM
C - 86 m

TV-PG
Widescreen
Closed
Captions
Glenn Ford straps on his sidearm and his sense of humor to portray Jason Sweet. George Marshall directs Ford Shirley MacLaine Leslie Nielsen (as the villain) and more familiar... more
There are no titles in the genre scheduled.
Recent Movie News
3-D Funhouse at MoMA in NYC - Sept. 1-10
- 3-D Funhouse is a weeklong tribute to the enterprising 3-D Film Archive, whose curators have dedicated themselves to collecting, restoring, and presenting in digital form the stereoscopic films of the analog era.
TCM Movie Database
Your destination for exclusive material from the TCM vaults
LEARN MORE >