skip navigation
Daily Schedule
Sun, Feb 18, 2018
DAILY SCHEDULE
WEEKLY SCHEDULE
Sunday, February 18, 2018
6:00 AM
B/W - 100 m

TV-PG
Walter Brennan's Academy Award winning portrayal of 'Judge' Roy Bean, along with the Academy Award-nominated story. William Wyler's expert direction and Gary Cooper's excellent... more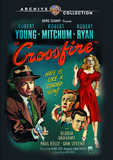 Robert Young, Robert Mitchum and Robert Ryan star in this noir classic, the first Hollywood film to confront anti-Semitism. When a police detective and an army sergeant investigate... more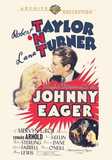 The city prosecutor's daughter knows Johnny is bad news - and oh how she'd love to be bad. Johnny uses everybody in a scheme to secure his crime empire and revenge himself against... more
3:30 PM
C - 111 m

TV-PG
Widescreen
Closed
Captions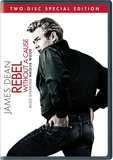 In one of moviedom's most influential roles, James Dean is Jim, the new kid in town whose loneliness, frustration and anger mirrored those of postwar teens and reverberates 40 years... more
5:30 PM
C - 127 m

TV-14
Widescreen
Closed
Captions
In this classic Southern prison drama, social misfit Lucas "Luke" Jackson (Paul Newman) is incarcerated for a petty crime and sentenced to a chain gang. Luke is a sullen and laconic... more
TCM PRIMETIME - WHAT'S ON TONIGHT:
31 DAYS OF OSCAR: 31 DAYS OF OSCAR: BEST SUPPORTING ACTOR WINNER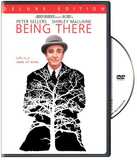 BEING THERE is based on Jerzy Kosinski's short comic novel about a simpleton, Chance (Peter Sellers), raised in isolation whose only education came from watching TV. When he's forced... more
10:30 PM
C - 121 m

TV-PG
Widescreen
Closed
Captions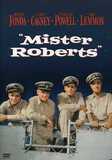 The crew of a World War II cargo ship comes to rely on the genial Mister Roberts to mediate the tantrums of an unqualified captain. Director John Ford, Mervyn LeRoy Star Henry Fonda,... more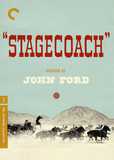 This is where it all started. John Ford's smash hit and enduring masterpiece STAGECOACH revolutionized the western, elevating from B movie to the A-list and establishing the genre as... more
2:30 AM
B/W - 132 m

TV-PG
This compelling World War II epic of the 8th Air Force, adapted from the novel by Sy Bartlett and Beirne Lay Jr.., is given a new dimension by Gregory Peck, who plays a combat leader... more
The Life of Emile Zola episodically explores the career of the novelist who championed the cause of France's oppressed. Zola is a hugely successful French author who risks all his... more
There are no titles in the genre scheduled.
Recent Movie News
Vic Damone (1928-2018)
- Vic Damone, the popular singer who came up in the big band era and saw his popularity as a crooner develop into a long career as a singer, actor and radio-TV presenter, died February 11, 2018 in Miami Beach, FL at the age of 89.
22nd Annual Kansas Silent Film Festival - Feb. 23-24
- For its 22nd annual event, the Kansas Silent Film Festival will spotlight 'Women in Silent Film', showcasing several shorts and features all of which will star, be directed by, produced by or written by a woman.
Dick Dinman Salutes YOUNG MR. LINCOLN Director John Ford!
- In honor of the just released Criterion Collection's magnificent 4K Blu-ray restoration of director John Ford's beloved classic YOUNG MR. LINCOLN producer/host Dick Dinman showcases his chat with the prolific director Andrew V. McLaglen.
TCM Movie Database
Your destination for exclusive material from the TCM vaults
LEARN MORE >