skip navigation
Daily Schedule
Fri, Dec 15, 2017
DAILY SCHEDULE
WEEKLY SCHEDULE
Friday, December 15, 2017
Billie Burke, Judy Garland. The story of a small-town singing family that organizes a huge musical showcase to entertain the locals after their daughter gets booted out of boarding... more
Fresh from her role as Dorothy in the Wizard of Oz, seventeen-year-old Judy Garland is featured in this ninth film of the popular Andy Hardy series. Bursting with energy and talent,... more
11:00 AM
B/W - 118 m

TV-PG
Big Apple, here he comes! Mickey Rooney returns as the All-American teen in this eleventh Andy Hardy film that surpassed each of the previous ten in popularity. Also back are Lewis... more
3:15 PM
C - 176 m

TV-PG
Widescreen
Closed
Captions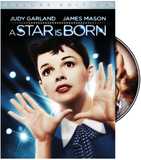 Judy Garland had no better showcase of her formidable singing and acting talent than as the title star of this moving, memorable classic directed by George Cukor. As a band singer... more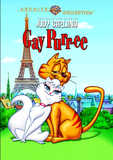 From the folks that brought US Mr. Magoo comes Gay Purr-ee, a stylish and sophisticated animated musical about a group of cats in Paris, France. The Wizard of Oz meets Camelot in the... more
TCM PRIMETIME - WHAT'S ON TONIGHT:
CHRISTMAS DOUBLE FEATURE
11:45 PM
B/W - 115 m

TV-G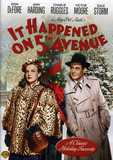 Don DeFore and Ann Harding star in this screwball comedy about a hobo and friends who move into a mansion while the owners are out of town for their Christmas... more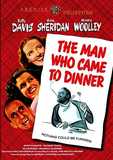 Famed author Sheridan Whiteside possesses a tongue dipped in venom and a brain that can crack The New York Times crossword in four minutes. On a lecture tour in Ohio, he slips on the... more
Musical romance in the midwest as a young couple court each other with the distant rumbles of World War I in the background. Director Roy Del Ruth Star Doris Day, Gordon MacRae... more
There are no titles in the genre scheduled.
Recent Movie News
Dick Dinman's "Best of '17" Classic Blu-ray Releases!
- Producer/host Dick Dinman picks his choices for the best classic Blu-ray releases of the year among which one of the biggest surprises is Classic Flix' s shockingly magnificent rendering of the brilliant Anthony Mann/John Alton noir masterwork T-MEN.
Michael Curtiz: A Life in Film
- In the first biography of this colorful, instinctual artist, Alan K. Rode illuminates the life and work of one of the film industry's most complex figures. His meticulously researched biography provides a nuanced understanding of one of the most talented filmmakers of Hollywood's golden age.
TCM Movie Database
Your destination for exclusive material from the TCM vaults
LEARN MORE >